Veebikontsert. Uudislooming I
25.05.2021 kell 20:00
Tasuta veebikontsert
Kristjan Kannukene (vioola), Emilie Caupin (metsosopran), Katariina Matikainen (klaver), Yestyn Griffith (viiul), Laura Gil Ferrer (tšello), Anna Smirnova (klaver)
Kavas Yang Ren, Alireza Farajianhamedani, Julia Janiak, Inessa Green, Sofie Meyer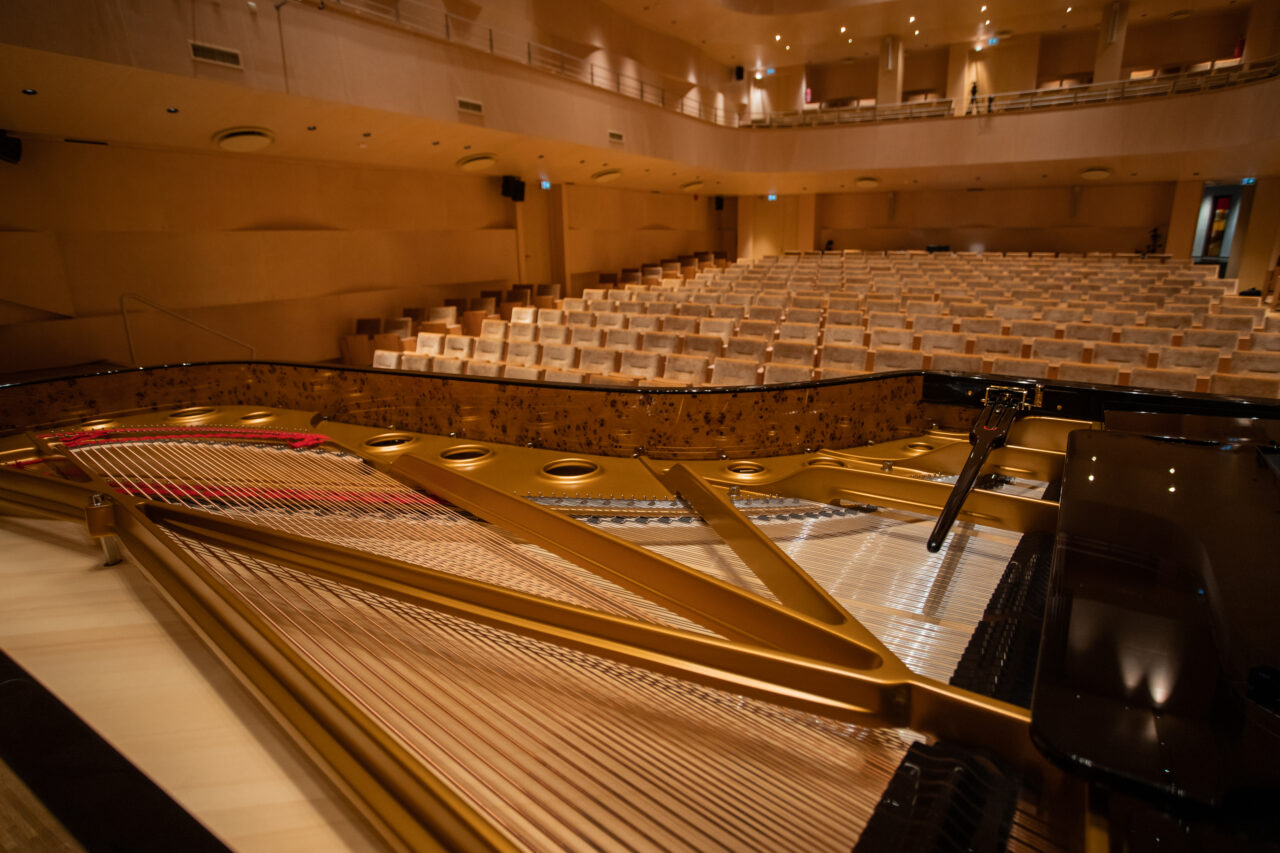 Foto: Reti Kokk
Yang Ren (1987)
"Enka"
Kristjan Kannukene (vioola)
Enka, is a type of Japanese traditional song which originated from 19th century. Once it was very popular in Japan, while declined gradually after 1980s. The special nature is that most classical Enka imply major or minor scales without fourth and seventh degrees. Lately Enka was always rich in grace note and tremolo, and mixed with western music, pop music, even something very personal. The theme includes mainly sadness, pain, loneliness and chivalry.
The composer of this piece has been interested in Japanese culture for a long time. He always adds some Japanese elements in his own music. Last year, he received an invitation from his friend Kristjan Kannukene to write a viola solo piece. Because viola has particularly grieved sound color, also is easy to imitate breath and sing of human, it is suitable to represent concepts of Enka. The composer hopes that listeners will recognize and like this Japanese traditional musical form by his piece.
Alireza Farajianhamedani (1993)
"Odi et Amo"
Emilie Caupin (metsosopran)
Katariina Matikainen (klaver)
The musical development follows the structure of the text (Catullus 85 is a poem by the Roman poet Catullus for his lover Lesbia.)
In this piece, the composer, tried to synchronize the musical texture (harmony and melodic progression, dynamic ect,) with this poem.
Julia Janiak (1995)
"Lament"
Lament is a Polish folk melody popularised by the Warsaw Village Band. The piece tells a story about the dying heart of Janko (Johnny) separated from his love.
Inessa Green (1988)
"Kirre"
This work is based on a new scientific work about consonance and sound of multifonics of flute, tables, location and tone ratios. The new style of Inessa Green "Nel Vento" is based on the sound of a new harmony of multifonics and certain notes moves to these intervals located in the table.

The new style was found and developed with the help of profossor Helena Tulve and offers many possibilities. The sound is natural, untouchable and with minimal influence of human and emotion. Timbre is written almost as metallic, iron or cold.
Immerse yourself in the music of the air!
Sofie Meyer (1991)
"Eris Nattedatter"
Yestyn Griffith (viiul)
Laura Gil Ferrer (tšello)
Anna Smirnova (klaver)
"I am chaos. I am the substance from which your artists and scientists build rhythms. I am the spirit with which your children and clowns laugh in happy anarchy. I am chaos. I am alive, and I tell you that you are free."
from Principia Discordia